Welcome to MyGuestlist.
Tools For The Modern Marketer.
A platform & team passionate about intelligent messaging and growing customer databases for iconic, national businesses.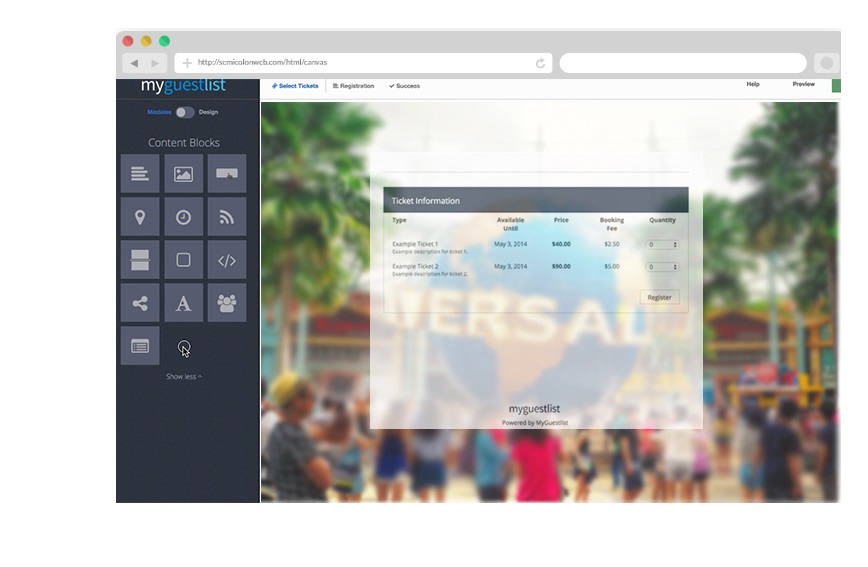 Scalable across multiple channels
powerful marketing automation
Create beautiful customer journeys for your campaigns based on loyalty, spend, visit, stagnancy, milestones anniversaries and specific rules & triggers.
Digital, Social & Mobile implementations.
customer database growth
Active customer data growth is enabled and continuously enhanced to consistently deliver revenue-generating opportunities across multiple streams.
Flexible & Customisable
Data Integrations
Integrate your existing tech or data systems for complete data consolidation and a global source of truth for your customer information.
Be the best at what you do.
From intelligent marketing automation to more powerful customer profiling, discover what it's like to combine your real-world operations with your marketing activities.
Rules & Triggers
Talk to customers individually during a specific point in their lifecycle with your brand.
Reward or Resuscitate
Auto-send messages to loyal customers or aim to re-engage with those which aren't.
Sell anything
Sell anything to your customers. Books, Merchandise, Experiences, Vouchers.
one place for data to live
Implement business intelligence and synchronise data living across multiple systems in the one platform.
powerful campaign tools
Powerful and intuitive design tools to create beautiful campaigns.
Multiple users, Various Authority
Accommodate for multiple roles: Agent, Reseller, Owner, Manager, Marketer and more.
M+
unique entries added to mgl users' databases
M+
Email & SMS messages sent yearly
Amount of coffees consumed since launch
Intelligent Messaging
The right message to the right customers at the right time.
Database growth
Multiple database capture mechanisms distributed over the web, social, mobile and the real-world.
Powerful automation
Advanced Rules & Triggers govern when a customer hears from you and interacts accordingly.
Competition Builder
Multiple, blendable mechanics available for creating the world's best custom campaigns.
Integrated Data
A global source of truth for your data with integrations to all your existing systems and tools.
Social Augments
Share, schedule & monitor messaging across Facebook, Instagram and Twitter.
Event Management
Sell tickets, manage guestlists, monitor RSVPs and sell packages & experiences all in one view.
Advice, Suggestions & Love
Experience world-class expertise in marketing & operational consultancy.
Help & Support
Unparallel technical teams on standby to assist with your every manoeuvre.
What are customers saying?
The MyGuestlist team are world-travelling, trend-setting marketing & data experts with a ghost-like influence on some of the most influential campaigns we've seen in this country. Their commitment to achieving results for us is unseen before by anybody on our team with any other company we've worked with.
Subscribe to our
Newsletter