Speak to guests in a whole new way
Learn how the impossible tasks of yesterday, become the marketing practices of the future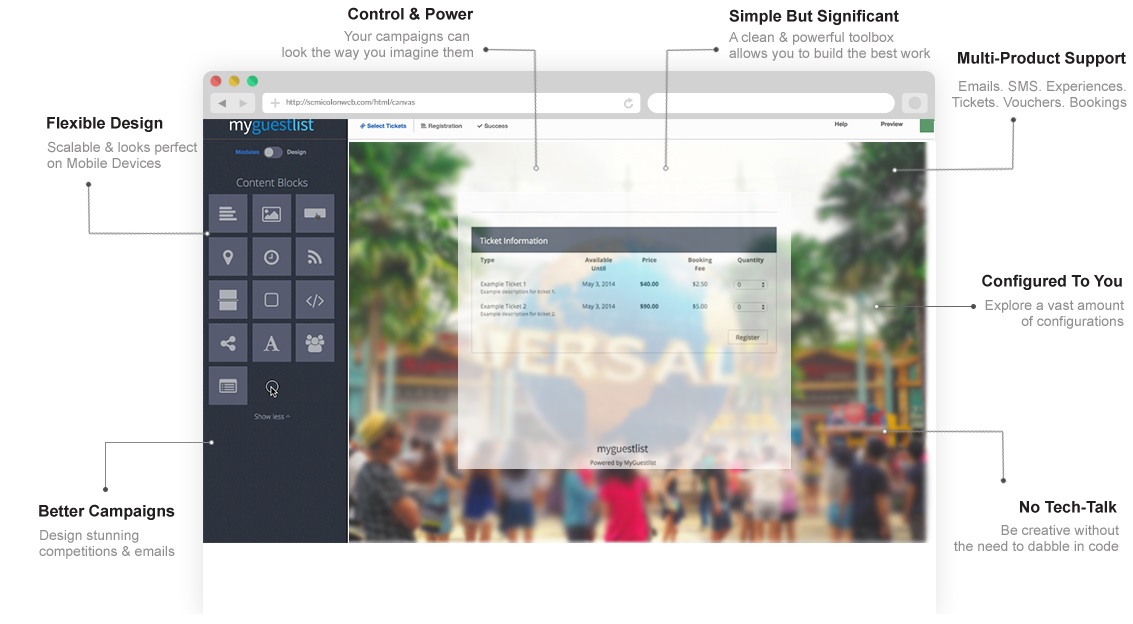 Experience the
difference
Use a marketing platform which recognises the multi-business make-up of a hotel or resort.
Craft amazing digital and on-premise experiences for guests without the need for meetings, documents, budgets or approvals.
Be a leader in your domain and provide a reason for an exiting guest to talk about your brand to their social circles.
Features
An interconnected system of guest data, leading to smarter messaging strategies
DATABASE GROWTH
Create data capture points and implement over 15 unique data capture mechanisms across your venues.
INCREASE BOOKINGS
Don't miss out on people considering your venue for their accommodation, events or experiences, but not choosing it.
rich customer profiling
Combine your PMS, CRM, POS and all other relevant data-collecting systems in to the one platform.
FOCUSED MESSAGING
Guests complete many activities and routines during their stay. Allow your messaging and service to reflect their habits and interests.
Cross-compare & Select
Have a friendly "birds-eye-view" on all the successful campaigns of others in your space worldwide, and hand-pick successful campaigns for your own brand.
NETWORKS & PARTNERS
A network of partners & friends allow for access to millions of Australian patrons relative to your interests.
COMBINE LOYALTY, POS, PMS, RESERVATIONS & EVENTS
All your systems are tied together under the one roof. Know everything about your customers from their spend to their frequency of visits. Then talk to each of them separately, based on that information specifically.
CREATE STUNNING CAMPAIGNS
Craft stunning multi-channel campaigns, perfectly scheduled for sending to the right guests at the right time.
NO CONTRACTS
There are no lock-ins or minimum commitments with MyGuestlist.
What Experts say
The world's leading thinkers on intelligent marketing
In the 21st century, the database is the marketplace.
To get the right message to the right person at the right time you first need to get the right data to the right database at the right time.
Money is the best feedback