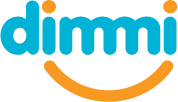 Dimmi and MyGuestlist have partnered together to streamline managing your customer lists and make marketing easier than ever. All customer data from your Dimmi account will seamlessly flow directly into MyGuestlist allowing you to create and distribute engaging promotions via email and sms campaigns to drive more visitors to your venue.
Once set up many of the campaigns can be set to run automatically allowing you to get back to running your restaurant confident in the knowledge that your customer data is working for you to drive new and repeat customers. As an introductory offer to all Dimmi customers, we have created a special package of core marketing products available completely free. For those Restaurateurs whom want to extend their marketing effort and maximise their customer engagement we have also made available a Dimmi customer premium package.
Why MyGuestlist?
Trusted by thousands of venues, we have made marketing quick and easy. Utilising MyGuestlist, any staff member can take control of your marketing with ease.
MyGuestlist improves your marketing to increase your restaurant reservations and event bookings. We streamline the marketing process, as well as improving the overall quality and efficiency of communications to your customers.

I have a MyGuestlist Account
If you have a MyGuestlist account already, you can activate your integration so that all reservation and contact data from Dimmi automatically flows into your MyGuestlist account. Your MyGuestlist marketing experience will be further enhanced as the integration will now allow you to setup automatic triggers to confirm your diners bookings over sms or even send them a feedback survey after they have dined.
To activate the integration, click here to submit your request.

Want to sign up or need further information?
Complete the form below and a member of our team will be in touch.