Deliver real results
Manage all your clients from a single account and let them send campaigns at prices you set.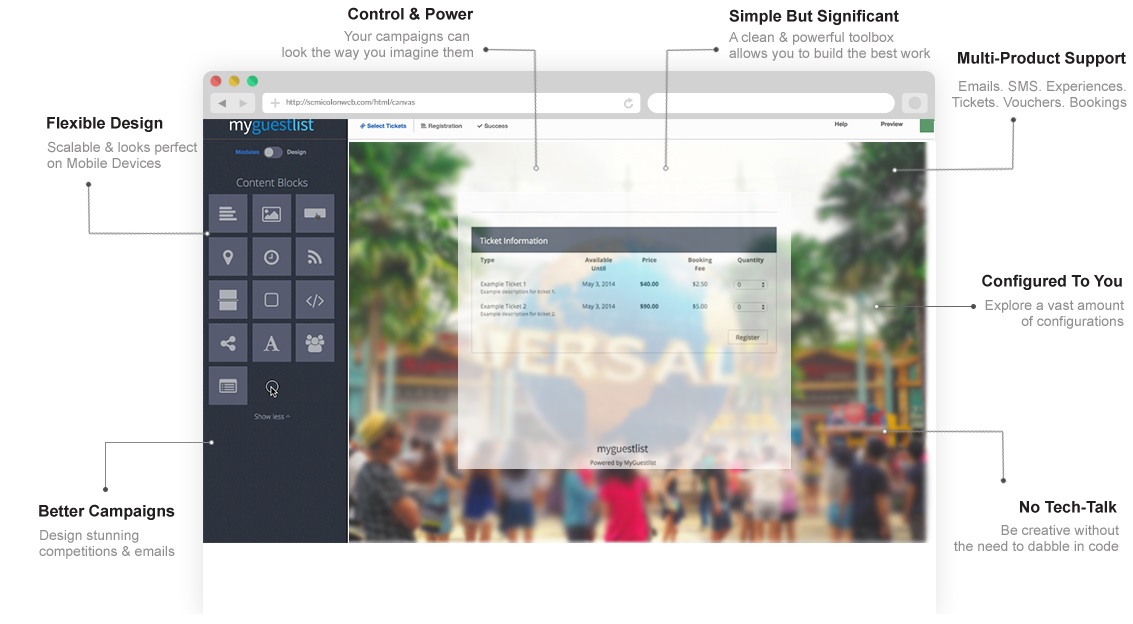 Own the strongest
platform
Delivering results to your customers has transitioned beyond just analytics & stats. Deliver direct, revenue-generating results via correlated marketing activities.
Complete brand
customisation
Experience the strength of over thirteen products under the one rebrandable interface, all hosted on your domain.
Multi-Product revenue
streams
Generate revenue from multiple products with complete pricing and billing flexibility.
Features
The most feature-filled, rebrandable marketing engine you've ever seen.
COMPLETELY REBRANDABLE
Change themes, logos, colours and the general interface to suit your branding. Our name is never mentioned in your client's account and you can even host the whole platform on your own domain.
FLEXIBLE WHOLESALE PRICING
Your clients, your call. You may choose for clients who send frequently and in high-volume to receive a more attractive price than those which send rarely. Easily switch a client's pricing model if their needs change.
POWERFUL APIs
Intensive care was put towards creating a powerful API interface which calls upon any function within the MyGuestlist platform. Syncing customer data across multiple systems has become easy.
CLIENT COLLABORATION TOOLS
Chat, discuss and leave instructions for your clients within the application itself. Create processes & tasks for customers or let executive managers/admins do it. You'll never have to repeat the answer to FAQs again.
PERMISSIONS, APPROVALS & ROLES
Create different roles, authorities, views and approval processes to accurately reflect the real-world relationship of marketing roles amongst co-ordinators, managers and executives.
MULTIPLE PRODUCTS. MULTIPLE REVENUE STREAMS
Positioning multiple marketing products from various companies for your clients' needs is frustrating. Discover a whole new world of creative, billing and innovation freedom where each client can receive the functionality they need minus the hassle of developing it.
IMPRESS CLIENTS LIKE NEVER BEFORE
Rather than utilising multiple, disjointed applications, impress your clients with a rich customer profiling platform that combines cross-channel data and makes sense of it to provide a meaningful customer snapshot.
RESOURCES & GUIDES FOR YOUR CLIENTS
MyGuestlist provides you with guides, checklists, campaign suggestions and a number of other resources to pave a path towards excellence for your clients.
UNPARALLEL SUPPORT
The MyGuestlist team is a hybrid of technical brilliance, trend-uncovering creative professionals and passionate-for-results account managers seeking to improve and trump each customer's previous quarterly results with planned forthcoming campaigns.
What Experts Say
The world's leading thinkers on intelligent marketing
In the 21st century, the database is the marketplace.
To get the right message to the right person at the right time you first need to get the right data to the right database at the right time
Money is the best Feedback.