Be the entertainment industry
Attract highly engaged fans which champion your brand to their friends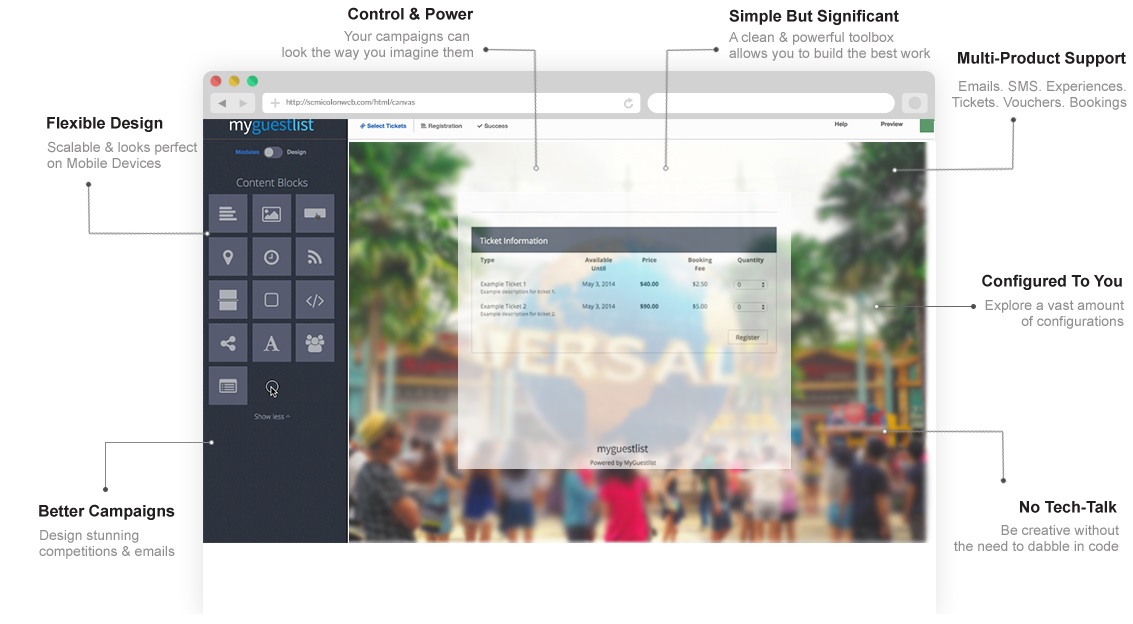 Experience the
difference
Sell your tickets, experiences and products in a combined marketing effort with your operations
Learn how one fan can sell your concept to a subset of their friends organically and without the intrusion or incentivisation.
Fill all your inventory, space or shows with smarter, more socially aware marketing activities.
Features
An enormous amount of value in one, simple platform
What Experts say
The world's leading thinkers on intelligent marketing
In the 21st century, the database is the marketplace.
To get the right message to the right person at the right time you first need to get the right data to the right database at the right time.
Money is the best feedback.