Turn stressful events in to an automated breeze
The most powerful & flexible event manager in the world.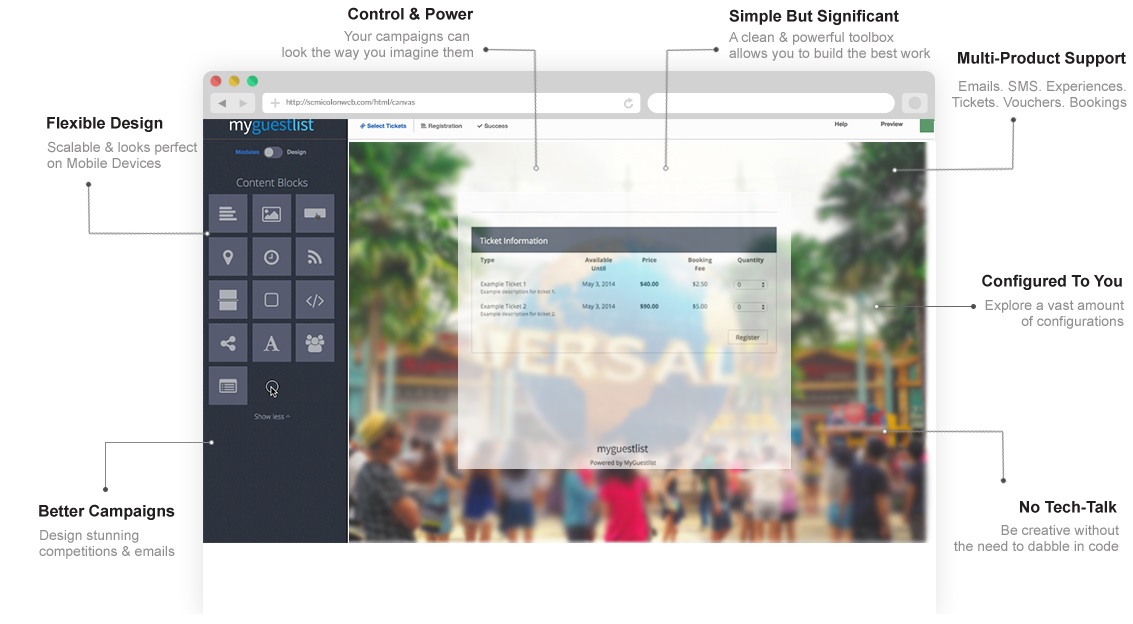 Experience the
difference
With over 1.2M events run world-wide, MyGuestlist's event management tools are all adept at handling complex event structures & requirements.
Combine event management, ticketing, rsvps, bookings and marketing activities all in the same work-cycle.
Events can be challenging and nerve-racking as they approach the final minutes before commencement. We never let your hand go as those final minutes approach and are available for live support during your event.
Features
Over 1.2M events world-wide. Used in over 80 countries by the best brands.
ANY TYPE OF EVENT
MICE, seminars, fashion shows, launches, festivals or just a quiet community get-together. All are welcome to MyGuestlist.
MULTI-USER FRIENDLY
The MyGuestlist iPad guestlist app works across a team of operators all checking-in guests and attendees at the same time.
PRE & POST EVENT COMMUNICATION
Attendees can be automatically reminded of an upcoming event and thanked the day after they've attended. MyGuestlist uniquely blends event management with marketing techniques like no other platform.
DATABASE CAPTURE
People which attend your events should be those which you continue talking to after the completion of your event.
TICKETS. GUESTLISTS. INVENTORY.
Manage all aspects of your event without the need to use multiple tools or excel spreadsheets.
EVENT PERFORMANCE REPORTING
Keep every team member accountable and truly understand the performance of your events.
What Experts say
The world's leading thinkers on intelligent marketing
In the 21st century, the database is the marketplace.
To get the right message to the right person at the right time you first need to get the right data to the right database at the right time.
Money is the best Feedback.