The most comprehensive restaurant marketing system
Join Australia's elite restaurant groups and become a better marketer.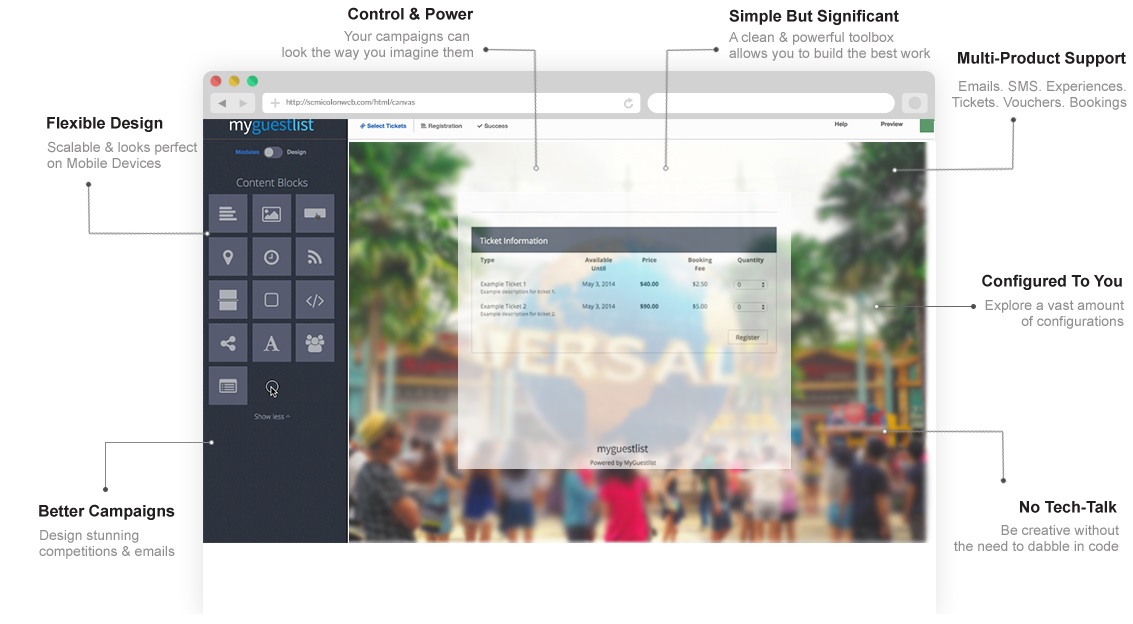 Experience the
difference
Created by hospitality owners for hospitality owners. Experience a swiss-army-knife of tools expertly crafted for a hospitality operator's ever-demanding need for more diners, patrons or guests.
Make a switch to the most powerful hospitality tool used by all your friends, competitors and industry peers.
We understand the time-poor nature of hospitality marketers and owners. Don't let your time be wasted on static, monthly campaigns and switch to an automated tool which rewards and resuscitates customers automatically.
Features
Originally created for Hospitality. Still the industry standard with leading products.
DATABASE GROWTH
Create data capture points and implement over 15 unique data capture mechanisms across your venue.
INCREASE RESERVATIONS &BOOKINGS
Don't miss out on people considering your venue for their events or experiences, but not choosing it.
EASY MARKETING TOOLS
Marketing shouldn't be difficult and spoken about like it is rocket science. MyGuestlist makes it easy to market your venue without needing the technical know-how to do so.
CREATED BY HOSPITALITY OWNERS
Built by ex-hospitality venue owners, MyGuestlist is what you would build yourself if given the chance.
MANAGED ACCOUNTS
Time poor? Take up our Managed Account service to have a seasoned veteran operating your account against goals & objectives which you've set.
NETWORKS & PARTNERS
A network of partners & friends allow for access to millions of Australian patrons relative to your demographic.
COMBINE LOYALTY, POS, MARKETING, RESERVATIONS & EVENTS
All your systems are tied together under the one roof. Know everything about your customers from their spend to their frequency of visits. Then talk to each of them separately, based on that information specifically.
ADVICE, TIPS & SUPPORT
You're skilled at managing a venue. We're skilled at bringing customers to you. Make use of the MyGuestlist team experience, not just what the software can do.
GUARANTEED BOOKINGS. NO CONTRACTS
There are no lock-ins or minimum commitments with MyGuestlist. Guaranteed business will ensure you remain satisfied with the value delivered.
What Experts say
The world's leading thinkers on intelligent marketing
In the 21st century, the database is the marketplace.
To get the right message to the right person at the right time you first need to get the right data to the right database at the right time
Money is the best Feedback.