Strive to reach the impossible
Combine the strength of membership growth initiatives with increased merchandise spend and game-day tickets.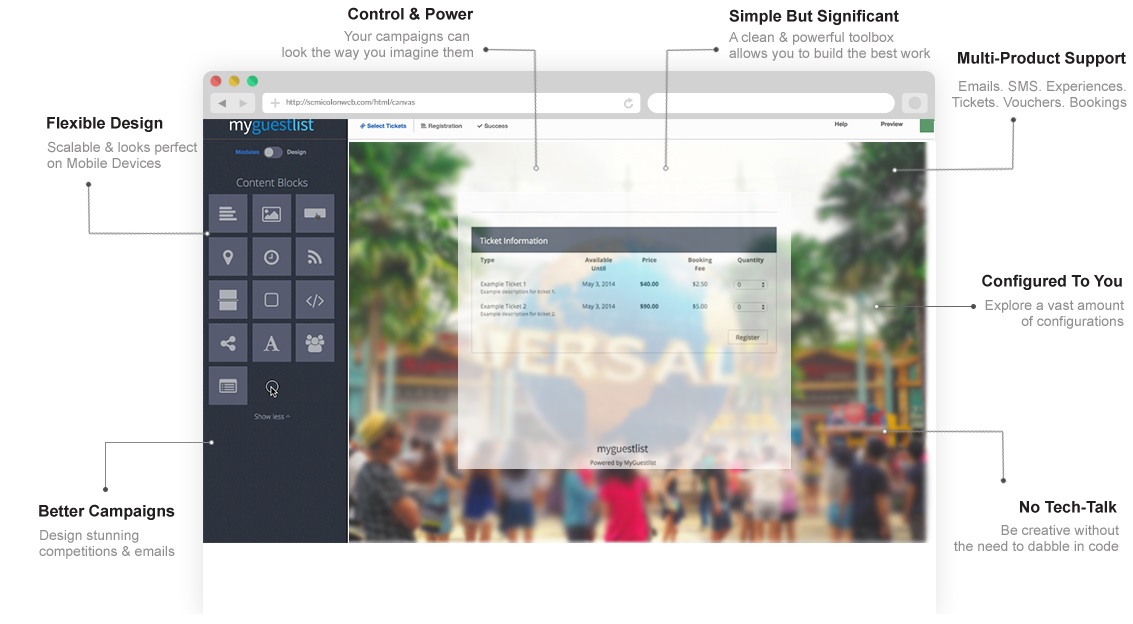 Experience the
difference
Eliminate guess-work with vigorous membership growth and increased attendance of events with purpose-built tools for the industry.
Experience the strength of over thirteen products driving your ticket sales, customer database growth and merchandise sales.
Combine the strengths of players, brands, sponsors, events, fans, club-owned properties and your corporate profile to achieve outstanding results.
Features
A wide range of flexible and results-generating tools specific to the sports industry.
MEMBERS
Manage members' lifecycles with utmost accuracy. Track and automatically talk to those with depreciating loyalty to the club.
TICKETS & ADMISSION
Allow for intelligent messaging to create organic, 1:1 conversations with your members and fans a reality.
MERCHANDISE
Discover multiple mechanisms for an online and real-world merchandise sales boost.
EVENTS
See the perfect unity in event management and marketing activities by gaining huge bursts of member/fan customer data and increased attendance.
ONE SYSTEM. MULTIPLE TOOLS
From marketing automation via email/sms and member database growth to event management with competitions. No other platform gets it this right for sports club marketers.
FLEXIBLE BASED ON YOUR CLUB'S DNA
Not all clubs are created equal. Different codes, cultures, geographies and fanbases lead to different marketing tactics which require flexible tools.
IMPRESS MEMBERS LIKE NEVER BEFORE
Allow MyGuestlist to work on your behalf in the background and deliver additional value to members like never before.
INTEGRATIONS
Integrate with your website, social media profiles and all existing 3rd party systems which house any customer/member data.
UNPARALLEL SUPPORT
The MyGuestlist team is sports mad. From ex-olympians to former state and national representatives of multiple codes, we understand the sporting landscape and its challenges.
What Experts say
The world's leading thinkers on intelligent marketing
In the 21st century, the database is the marketplace.
To get the right message to the right person at the right time you first need to get the right data to the right database at the right time
Money is the best Feedback.